Non-Profits
Over 721,000 US non-profits are listed on DonateandGive, powered by Jibbio MAXeSites.
MAXeSites offer hundreds of practical uses to increase online 'presence, fundraising, and non-dues revenue.' Applications, donations, forms, landing / sales pages, lead generation, microsites, personalized member pages, raffles, sell items, social media posts, plus more. Non-Profits keep 100% of funds (less PayPal transaction fees).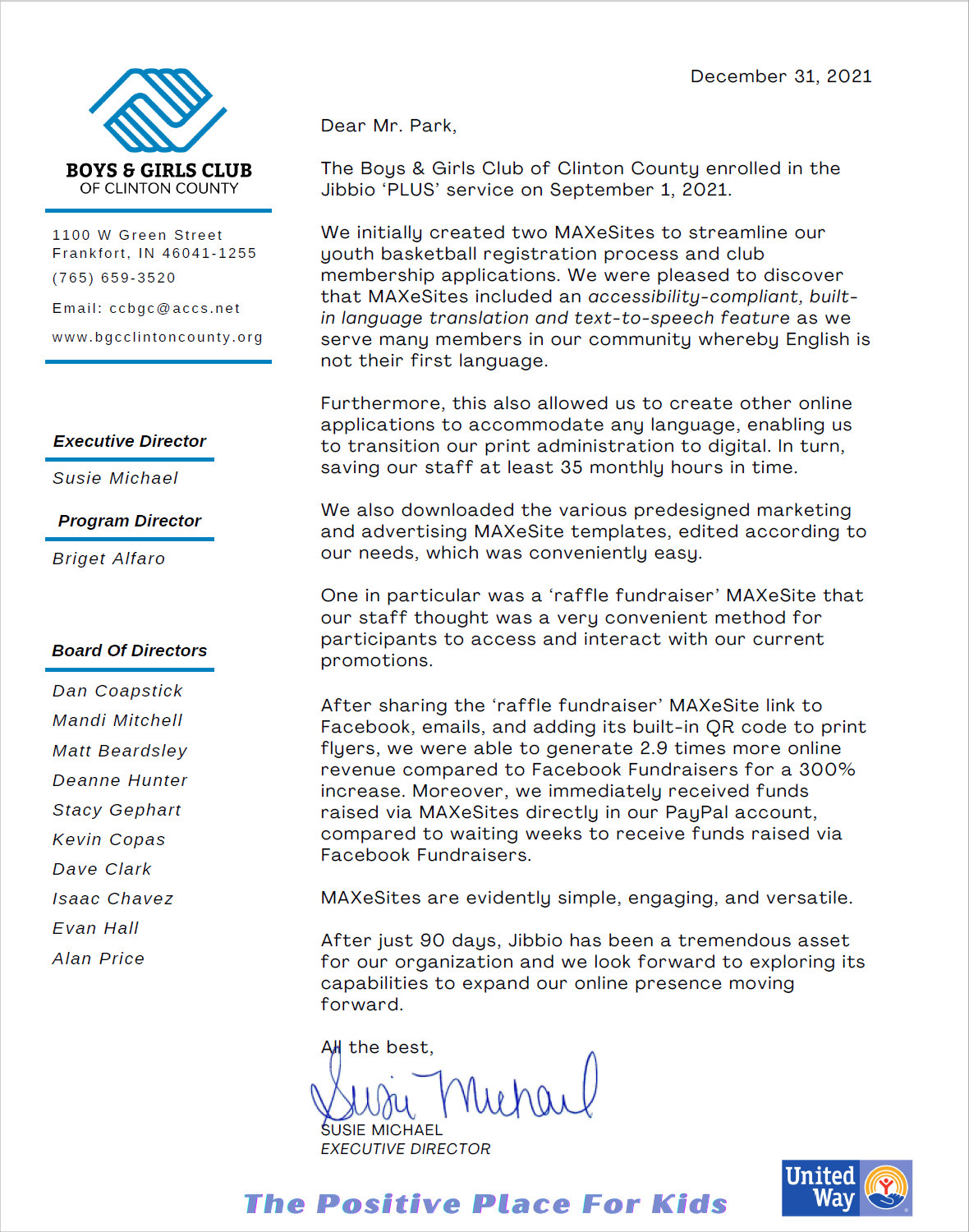 1. JOIN
Subscribe to Jibbio LITE, PLUS, or PRO service.
Embedded MAXeSite™
Jibbio 25% OFF Promo Code
Logo
Organization Name
Google map
Address
Phone
Email
Website
Facebook
Twitter
Mission
Causes
Programs
Demographics
Areas
Subscribe
Standard listing, plus:
3 branded MAXeSite™ templates created for your organization
Gold listings display above Standard
Subscribe
Gold listing, plus:
5 branded MAXeSite™ templates created for your organization
Platinum listings display above Gold
Subscribe